Hot news
(in english)
2012/09
2012/08
2012/07
2012/06
2012/05
2012/04
2012/03
2012/02
2012/01

2011/12
2011/11
2011/09
2011/08
2011/07
2011/06
2011/05
2011/04
2011/03
2011/02
2011/01

Hot News
(in english)
2010
2009
2008
2007

issue : Avant-attaque
+++ 20130102 JINMO news ! !!!!! +++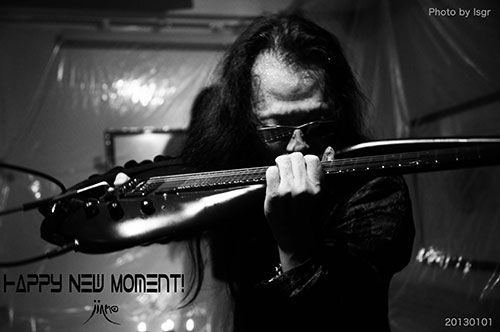 Fuck the dream.
Fuck the memory.
Love THIS REALITY.
Fuck the future.
Fuck the past.
Live THIS MOMENT.
Attack,
Destroy,
and
LOVE.
Do Avant-attaque, Neo Tokyo!

Every new year comes, everybody says "A Happy New Year" just to keep up
customs.
I have no idea why everybody welcome new year.
Same shit different day, nothing has changed nor brought us happiness though
the new year had come.
if we wish to change our life, we should to change ourselves and it give us
"jubilus".
I wish you have a truly happy new year, it's not only superfical happiness
come with new year.
Although I can't talk about real world, I can pray for you and myself to be
given jubilus in our real life.
I say "May the jubilus be with you all through this year."
JINMO
Never forget the spells of happiness,
"Keep your mind clear, smile, free and easy.
your mind clear, smile, free and easy. Never limit yourself"

HARI Avant-attaque